Proceedings of the Eighth International Conference Symmetry in Nonlinear Mathematical Physics (June 21−27, 2009, Kyiv, Ukraine)
---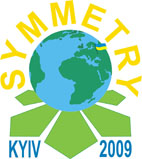 The present collection includes papers by participants of the Eighth International Conference Symmetry in Nonlinear Mathematical Physics, held at Kyiv (Kiev), June 21−27, 2009. It continues the series of meetings started at the Institute of Mathematics of NAS of Ukraine in 1995.
The issue contains 10 papers with the total of 209 pages.
We would like to thank all the conference participants, all the authors who have published papers in the issue, and to give our special thanks to all the referees for providing constructive reports.
June 29, 2010 Anatoly Nikitin
---
Papers in this Issue: