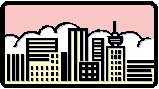 Accommodation
Suggested accommodation options for the Congress participants. We have chosen several hotels located within walking distance (20 minutes at most) from the Institute of mathematics that are reasonably priced and offer adequate comfort.
You may book rooms in the hotels yourself by fax/email/internet. We quote approximate prices in euro or dollars, however, please take into account that actual prices and payments in Ukraine are in hryvnyas, exchange rate of which to dollar or euro may change both ways.

Note on arrival/departure dates: usual check-in/check-out time in Ukrainian hotels is 12.00 noon. If your plane arrives early in the morning, or departs later in the day (travelling time from/to the airport is approximately one hour), you may wish to occupy the room from earlier or until later time. In this case you will be charged for half a day (or two additional half-days for both), and your booking information should include earlier arrival and/or later departure.
Prices are given per room per night (so price per person in a double room will be room price divided by two - maybe with breakfast supplement is breakfast is included).

"ST. PETERSBURG" * * (back to suggested hotels)
(How to reach the Institute of Mathematics)
Room category

Price per night
(hryvnyas / Euro / US$)

Numbers of rooms

Amenities

Single room

450 / 43 / 56

2

Telephone, refrigerator, TV, bathroom, breakfast

Single room with shared facilities

250 / 24 / 31

2

Telephone, refrigerator, TV, breakfast

Double (two rooms), suite

800 / 76 / 100
2
Telephone, refrigerator, TV, air conditioner, bathroom, breakfast
Double (two rooms), suite

720 / 69 / 90
2
Telephone, refrigerator, TV, bathroom, breakfast
Double (two rooms)

560 / 54 / 70
4
Telephone, refrigerator, TV, bathroom, breakfast
Double room

600 / 57 / 75
12
Telephone, refrigerator, TV, bathroom, breakfast
Double family
600 / 57 / 75
8
Telephone, refrigerator, TV, bathroom, breakfast
Double room with shared facilities

400 / 38 / 50

11

Telephone, refrigerator, TV, breakfast
Room for three people with shared facilities
480 / 46 / 60
9
Telephone, refrigerator, TV, breakfast

"KOZATSKY" * * (back to suggested hotels)
(How to reach the Institute of Mathematics)
Room category

Price per night
(hryvnyas / Euro / US$)

Numbers of rooms

Amenities

Single Small

542 / 52 / 68

10

Telephone, refrigerator, TV, shower cabin, breakfast

Single Big
(+ 1 place)

686 / 66 / 86
(+ 225 / 22 / 28)

39

Telephone, refrigerator, TV, bathroom, breakfast

Single Standart
(+ 1 place)
764 / 74 / 96
(+ 110 / 11 / 14)
20
Telephone, refrigerator, TV, bathroom, breakfast

Deluxe senior
- 2 persons
- 1 person


1264 / 122 / 158
1154 / 112 / 144
9
2 rooms (overlooking the Independence Square), conditioner, telephone, refrigerator, TV, bathroom, breakfast
Single superior
- 2 persons
- 1 person

1102 / 106 / 138
992 / 96 / 124
65
Telephone, refrigerator, TV, bathroom, breakfast, conditioner

"EXPRESS" * * * (back to suggested hotels)
(How to reach the Institute of Mathematics)
Room category

Price per night
(hryvnyas / Euro / US$)

Numbers of rooms

Amenities

Single (standard)

600 / 58 / 75

10

Telephone, refrigerator, TV, shower, breakfast

Single room with shared facilities

420 / 41 / 53

6

Refrigerator, TV, breakfast, shared shower

Single, suite

700 / 68 / 88
44
Telephone, refrigerator, bathroom, air-conditioner, TV, breakfast, balcony with picturesque view
Single (comfort)
(+ 1 place)

800 / 77 / 100
(90 / 9 / 11)
20
Telephone, refrigerator, bathroom, air-conditioner, TV, breakfast, balcony with picturesque view
Double room (standard)
(one-person occupancy)

780 / 75 / 98
(690 / 67 / 86)
2
Telephone, refrigerator, TV, shower, breakfast
Double room with shared facilities
(one-person occupancy)

510 / 49 / 64
(420 / 41 / 53)
6
Refrigerator, TV, breakfast, shared shower
Two-room double
(one-person occupancy)
990 / 96 / 124
(900 / 87 / 113)
11
Telephone, refrigerator, bathroom, air-conditioner, TV, breakfast, balcony with panoramic view
One-room double
(one-person occupancy)
870 / 84 / 109
(780 / 75 / 98)
27
Telephone, refrigerator, bathroom, air-conditioner, TV, breakfast, balcony with panoramic view

"ZNANNYA" * (back to suggested hotels)
(How to reach the Institute of Mathematics)
Room category

Price per night
(hryvnyas / Euro / US$)

Numbers of rooms

Amenities

Single room

340 / 33 / 43

4

Telephone, refrigerator, TV, shower and toilette for two rooms, breakfast

Single room

370 / 36 / 46

4

Telephone, refrigerator, TV, shower and toilette for two rooms, breakfast

Double room

520 / 50 / 65
3
Telephone, TV, shower and toilette for two rooms, breakfast
Double room

580 / 56 / 73
3
Telephone, TV, shower and toilette for two rooms, breakfast
Double room

640 / 62 / 80
4
Telephone, TV, shower, breakfast
Semi-lux (two rooms), double

one-person occupancy:
510 / 49 / 64

two-person occupancy: 560 / 54 / 70

1

Telephone, refrigerator, TV, shower, breakfast
Semi-lux, double

one-person occupancy: 640 / 62 / 80

two-person occupancy: 680 / 66 / 85

7

Telephone, refrigerator, TV, shower, breakfast
Semi-lux, double
660 / 64 / 83
1
Telephone, refrigerator, TV, shower, breakfast
lux (two rooms), double

one-person occupancy: 780 / 75 / 98

two-person occupancy: 820 / 79 / 103

1
Telephone, refrigerator, TV, shower, breakfast
room for three people
720 / 70 / 90
3
Telephone, TV, shower and toilette for two rooms, breakfast
room for four people
920 / 89 / 115
1
Telephone, TV, shower, breakfast

"UKRAINE" * * * (back to suggested hotels)
(How to reach the Institute of Mathematics)
Room category

Price per night
(hryvnyas / Euro / US$)

Numbers of rooms

Amenities

Semi-suite two-rooms (single)
(+ 1 place)

775 / 75 / 97
(+ 170 / 16 / 21)
1
Telephone, refrigerator, TV, bathroom, breakfast
Semi-suite 1,5-room, 2 class (double)
(+ 1 place)

725 / 70 / 91
(+ 120 / 12 / 15)
38
Telephone, refrigerator, TV, shower, breakfast
Double, 2nd class
(+ 1 place)

655 / 63 / 82
(+ 170 / 16 / 21)
19
Telephone, refrigerator, TV, shower, breakfast
Single, 1st class
(+ 1 place)

655 / 63 / 82
(+ 170 / 16 / 21)
65
Telephone, refrigerator, TV, shower, breakfast
Single, 2nd class
490 / 47 / 61
11
Telephone, refrigerator, TV, shower, breakfast
Single, 1d class (improved)
(+ 1 place)
725 / 70 / 91
(+ 170 / 16 / 21)
58
Telephone, refrigerator, TV, shower, breakfast
Semi-suite, 1,5-rooms 1 class (double)
(+ 1 place)

775 / 75 / 97
(+ 170 / 16 / 21)
11
Telephone, refrigerator, TV, bathroom, breakfast
Semi-suite, 1-rooms (double)
(+ 1 place)
965 / 93 / 121
(+ 120 / 12 / 15)
71
Telephone, refrigerator, TV, bathroom, breakfast
Semi-suite, 1-rooms (single)
(+ 1 place)
965 / 93 / 121
(+ 170 / 16 / 21)
84
Telephone, refrigerator, TV, bathroom, breakfast
Double, 1st class
(+ 1 place)
785 / 76 / 98
(+ 120 / 12 / 15)
29
Telephone, refrigerator, TV, bathroom, breakfast
Single (improved)
645 / 62 / 81
16
Telephone, refrigerator, TV, bathroom, breakfast

"SONYA" (private) (back to suggested hotels)
(How to reach the Institute of Mathematics)